It is astonishing how many surprises a person can come across when wandering. From unique structures, to bizarre animal behaviors to interesting items left out in the wilderness. But every now and then you stumble across something so extraordinary, so outside of any sort of expectation that you know it is truly a once in a life time experience.
So much is the strange timing of it, that you realize that if you hadn't stepped into this window somehow, you would have missed it all together. For that window is short and it's opening narrow. And it makes you wonder….
About Synchronicity
Synchronicity is a concept first brought into the modern zeitgeist by one of the founding fathers of psychodynamic therapy, Carl Gustav Jung. (c. 1875 – 1961) He later developed this idea with in collaboration with physicist and Nobel laureate Wolfgang Pauli, culminating in a work entitled the Pauli–Jung conjecture.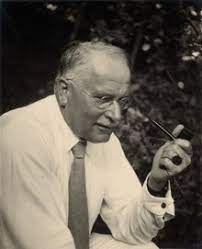 Jung and Pauli defined synchronicity in several different ways, but the one that I find most resonant is this one which defines synchronicity as; "an acausal connecting principle", "acausal parallelism", and as the "meaningful coincidence of two or more events where something other than the probability of chance is involved".(Jung, Carl G. [1951] 2005. "Synchronicity". Pp. 91–98 in Jung on Synchronicity and the Paranormal, edited by R. Main. London: Taylor & Francis.)
The Giant Purple Balloon
On a gloomy overcast afternoon in early March of last year, my youngest daughter, Sienna, and I were both feeling a little sludgy, stuck in the dull drums between late winter and spring in a state that I refer to as being in the " humpty dumps." To pick up our spirits, we decided to climb up a mountain, which is almost always my go to remedy, of course!

It was getting on towards evening so we decided to hike up a familiar pathway leading north above a natural sink, known as Johnson's Hole. There we secured ourselves on a rock that overlooks the canyon gates.
To the west, the valley spills out; a once high desert wilderness, now become a river of industry fanning out into a wide delta of human habitation until it meets the shores of Utah Lake, where nature once again commands the scene.
Beyond the western shore, the sun, a giant salmon eye, had begun it's downward dive, setting the lake on fire in it's ember glow.
Tranquil for a moment, we sat in silence, as we often do when in this beautiful place. Suddenly, however, Sienna jumped up and pointed towards the crest of the hole.
"What is that"? she cried.
As the evening was darkening it took me a minute to adjust and focus my eyes. Finally I registered a large round object rising out of the depression like some specter summoned by the sweeping skirts of night.
Floating about 6 feet above ground a huge purple orb glided towards our general direction. The nature of it was so surreal that for a moment I couldn't think of the word for ' floating ball thing .'
My daughter jumped up and started running down the slope towards the object, which was traveling, now at some good speed.
"It's a balloon!" I finally managed, fully realizing that it was already evident to my daughter who was closing in on it before it slipped over the sharp eastward cliff edge.
The balloon was fast, but Sienna was faster! And quick as she is, she snapped up the ribbon to which it was attached just before our UFO reached the point of no return.
IT…WAS…HUGE!!!!
This was no ordinary latex birthday blow up…no average Joe Blow escaped from the confines of some pop up wedding arch. Nope. This was giant purple people eating meter wide helium powered machine!
We both laughed until our sides felt to bursting with disbelief.
Our balloon friend came home with us that day. It took up residence in our living room, until it decided to play a roll it was a natural for, as a unique birthday party gift, complete with added one eye.
To this day it remains a big question mark, however. The origin story of this strange entity.
The where, why and how did it find itself floating freely in a canyon miles from it's natural habitat; car lot or real estate display. Late winter is a bit cold and early for a festival fugitive.
How it did not get tangled or punctured in the more than capable arms of the gamble oak thickets that are abundant in this landscape, we will never know.
Yet, somehow on March, 4, 2021, precisely around 6:15 p.m. Sienna and I just happened to be in the right place, at the right time, to quite literally catch it.
Needless to say, the " humpty dumps " dissipated that day. And soon enough, spring arrived, bringing with it a renewed sense of energy for all living creatures, lifting the whole of us upwards and outwards from the dragging pall of winter's coat tail.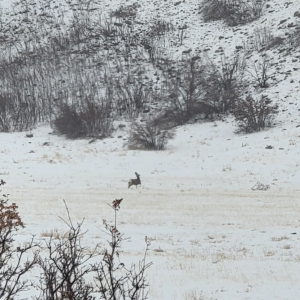 As I write this, we have just barely stepped out onto the icy bank of the cold and dark season.
It is good to think back and remember that day in March of last year.
To remember that life can surprise us.
To know that sometimes things happen without having any rational reason to them. And yet, being without reason, it inversely increases in significance. And in so doing can, suddenly, hold all the meaning in the world. Who knew it could come in the form of a giant purple balloon?
As always, feel free to leave a comment or relevant question and join in on this conversation below. Also, don't forget to subscribe, to be notified each time a blog or podcast is posted to this site. Thank you so much for stopping by and for reading.
Happy Wandering…
*( This blog post is lovingly dedicated to my dad, who asked me last august, when I was going to write about the purple balloon. Well, now I have, and so I did. I hope you enjoy it, dad. Likewise I hope everyone else who might read this blog will too ).